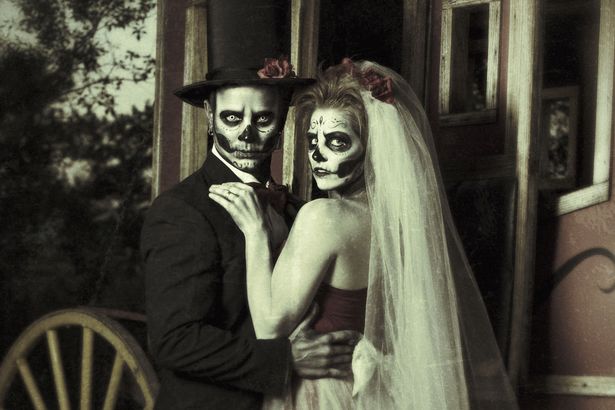 Mirror.co.uk
A Chinese family paid about $27,000 to have a corpse bride marry their deceased son in a "ghost wedding."
The son died three years ago. The family then set out to find him a dead bride out of fear that the family would be cursed for sending their son to the grave unmarried.
The family from Shanxi Province even got a discount because locals thought the son and bride made a "good match," according to the state-run China Radio International.
Spooky Tradition
The practice of marrying deceased individuals in what some refer to as "zombie weddings" is common in rural China. In fact, it's so common that it has led to a lucrative black market.
Some grave robbers sell bodies for upwards of $28,000.
At least three dozen bodies have been reported missing in Southern Shanxi's Hongtong County, according to Lin Xu, deputy director of the county police department.
In 2011, a man was arrested for killing his wife and trying to sell the body to be used in a ghost wedding.
Last year, three men were arrested for trying to sell bodies for $28,000.
Now, some families are burying their loved ones near their homes rather than distant mountain areas. Others are installing CCTV cameras near tombstones or hiring people to watch graves.
Another issue is the low amount of female bodies. More men die in rural Chinese communities than women because many undergo harsh working conditions in local coal mines. Some women are also denied proper burials if they die unmarried.