Even in 2016, a large portion of the world is still governed by authoritarian regimes that limit the most basic freedoms. Several governments decide what their people can watch, what they can listen to, and even what they can wear.
Simple, everyday activities in some countries can be deemed suspicious in others.
Innocent acts of affection in some places can be seen as taboo in stricter countries, where religion has a major influence on government. Even grooming yourself in a certain way can be seen as offensive to some.
Violating these strict norms could lead to several penalties ranging from hefty fines to jail time. Many people are spending their lives in jail for performing acts that are viewed as ordinary and innocent throughout most of the world.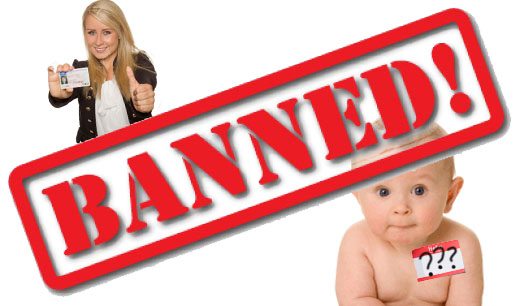 This article will take you on a journey to the other places, where governments impose bans on what most people take for granted. Prepare to discover the weirdest bans by governments around the globe.
23. Chewing Gum
The next time you're enjoying a refreshing stick of your favorite gum, take a moment to think about your less fortunate counterparts in Singapore. Chewing gum has been banned there since 1992. The measure was enacted in an effort to keep streets clean.
In 2004, the government began allowing medical professionals to sell "therapeutic gum" to customers with prescriptions. Foreigners have always been allowed to bring in small amounts for personal use. Nonetheless, the ban seemed to move society away from its rebel days of sticking gum everywhere.
An associate professor of law at Singapore Management University told the BBC in 2015, "You'd still be hard-pressed to find people chewing gum in Singapore."