4. The Godfather (1972)
Francis Ford Coppola's The Godfather was an incredible film, he and Mario Puzo won Best Adapted Screenplay (as they did with Godfather II). Marlon Brando won best Best Actor and helped lead an incredible cast that delivered a story that spurred multiple mafia themed films throughout the years. This story is incredible and is magnified by the magnificence of the sequel!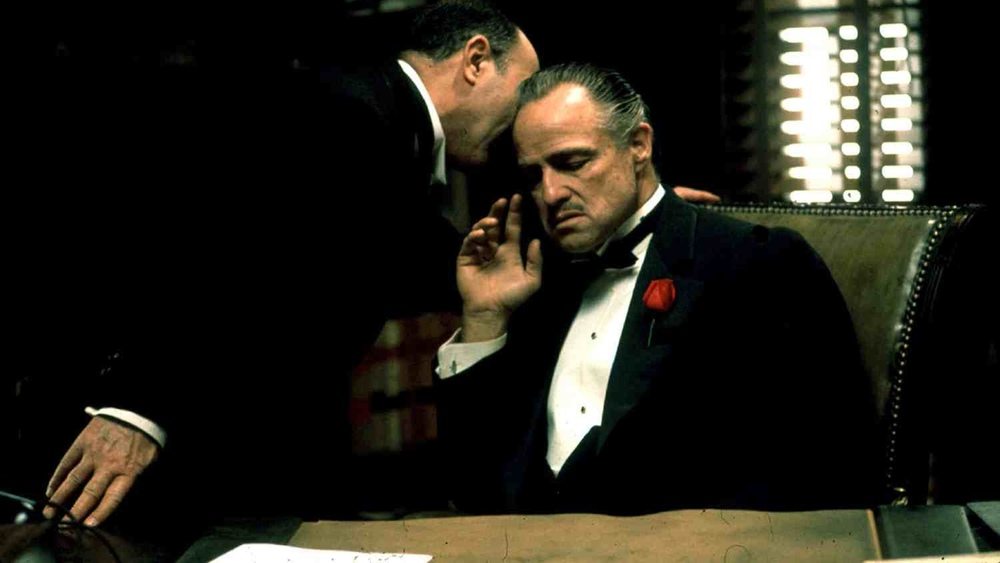 geektyrant.com
This is one of Marlon Brando's finest performances and popularized method acting. The plot is incredible, every acting performance is spectacular, and tells a gripping story of the inner workings of the Mafia. If you have 7 free hours take the time to watch The Godfather and The Godfather II back to back.