A Virginia State Trooper died of injuries sustained during a shootout Thursday afternoon at a Greyhound station in Richmond.
"It's with an incredibly heavy heart tonight that I announce to you the loss of Police Trooper Chad Dermyer," Virginia State Police Superintendent Steven Flaherty said at a press conference Thursday night.
Dermyer, 37, was shot multiple times at close range near the entrance to the bus station, according to Virginia State Police. As the gunman fired, two other state troopers returned fire. The gunman later died at a local hospital.
Two female civilians were shot and treated at the hospital for non-life-threatening injuries.
According to police, Dermyer and about a dozen other troopers were conducting a drug-interdiction training exercise at the bus station. He was wearing a fatigue-style uniform but no bullet-proof vest. It's an encouragement but not a requirement in such field practices.
The gunman has been identified, but his name has not been released as police are still trying to notify next of kin. According to ABC, "Dermyer's encounter with the male subject was part of the training."
NBC cited Flaherty in saying the gunman had several charges against him.
Witnesses described hearing as many as ten shots during the encounter, which occurred at about 2:45 p.m.
Vincent Smith, who was working next door to the station, told the Associated Press he saw police carrying shields and assault weapons before they told him and other employees to lock themselves inside until it was safe.
"The first thing we saw were police cars flying by, then officers in riot gear running with weapons," Smith said in an interview with the Richmond Times-Dispatch.
Sarah Newman, 22, was about 30 feet away from the bus station's entrance when the shooting occurred.
"We heard a lot of yelling inside and we saw a few people run out, then we saw a bunch of police cars come in," she told NBC affiliate WWBT. "They brought out the trooper and the other victims … He had blood all over him and his eyes were lifeless."
VCU Medical Center said it admitted multiple patients from the shooting.
Greyhound said the station would remain closed until further notice. The company also said it would provide authorities any information including surveillance footage.
Virginia Gov. Terry McAuliffe said in a statement he is offering any state resources that "may be necessary" to aid in the situation.
"We've got a lot of evidence to sift through," Flaherty said.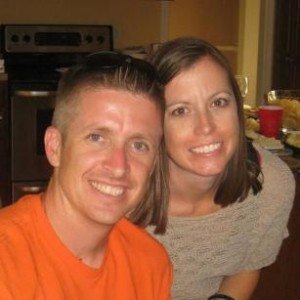 Dermyer joined the Virginia State Police in 2014 before being promoted to the department's counter terrorism unit. He also served four years with the US Marine Corp. Dermyer is survived by his wife, Michelle, and their two young children.
City Councilwoman Reva Trammell called it  "the saddest day in the city of Richmond."
"State troopers doing their job and innocent people shot," she said. "Why? This was a senseless act."
A prayer vigil will be held for Dermyer Friday at 6:30 p.m. at the sidewalk across from the Greyhound station at 2910 N. Boulevard. Attendees are asked to wear navy blue shirts in support of police officers, according to an ABC affiliate in Richmond.