Back in January, the two-minute jingle "Baby Shark" broke into Billboard's Hot 100, joining Travis Scott's "Sicko Mode" and Ariana Grande's "Thank U, Next" as the jams the U.S. could not get enough of.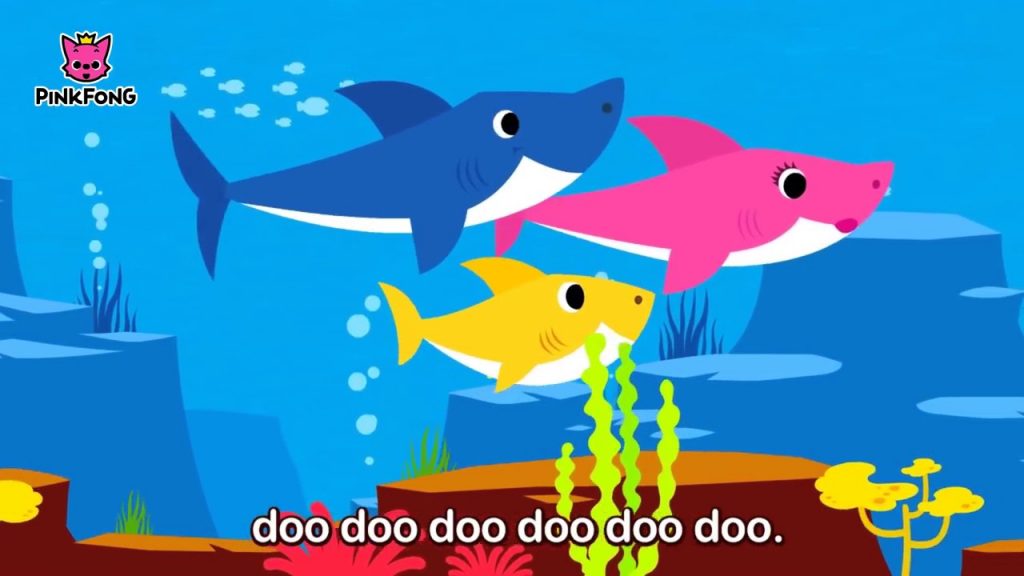 Pinkfong's catchy ditty has collected up to 2.2 billion views on YouTube and jumped up to No. 32 on the coveted chart, which is no easy feat. But how did they create lightning in a bottle as such and why are we so dang obsessed with it?
Manufactured Success
Technically speaking, the catchy tune doesn't really have an author or a songwriter, since it began life as a cross between a summer camp chant and a nursery rhyme.
In 2007, German artist Alemuel posted a video of herself performing a version titled "Kleiner Hai" in a grainy, disorienting clip that is honestly more terrifying than anything, but this was the start of it all.
Educational entertainment brand Pinkfong got a hold of the song and cranked out a series of hit versions. These included a Korean version that was criticized for lyrics ever so succinctly describing the various sharks along heavily gendered lines: Mommy shark is "pretty", Daddy as "strong", Grandma as "kind" and Grandpa as "cool." But as they say, the rest is history.
"Baby Shark" quickly became the new "Harlem Shake." Everybody was doing it, even as everyone also seemed to agree that the whole strange phenomenon was played out. From Ellen to your grandparents you could not escape it, and even with the hundreds of rip offs and covers by celebrities, the original still garners massive daily views and a seat in the music charts.
Breaking it Down
It is unclear why "Baby Shark" has climbed to the top of the charts or has become the zeitgeist across the board, but I have some guesses as to why the song resonates with kids and adults and the categories that make it such an earworm.
It's repetitive. Lyrically, the song basically has two sections. First we're introduced to the Shark family: Baby Shark (Doo Doo Doo Doo Doo Doo), Mommy Shark (Doo Doo Doo Doo Doo Doo), Daddy Shark (Doo Doo Doo Doo Doo Doo), Grandma Shark (Doo Doo Doo Doo Doo Doo) and finally, Grandpa Shark (Doo Doo Doo Doo Doo Doo). It's not only catchy, but easy to memorize.
The song also talks about animals and family, which are common in children's songs. The repetition helps with familiarity of the characters, and while the lyrics are simple, they're actually a big reason why children latch onto them. The increasing tempo is also very upbeat which is important in storytelling children songs.
Lastly, the song capitalizes on how children consume content, both through audio and video. It's a sensory overload with very simple lyrics and undertones. The visual element is a reward for children's brains with colors of joy and happiness. It's the perfect mixture of catchiness, accessibility, and performance has turned it into a frenzied virus that has reached every corner of the Internet.
Also like a virus, "Baby Shark" has proven itself almost disconcertingly resilient. So it's entirely possible that a decade from now the ditty and the dance will re-emerge like long-dormant symptoms of a sexually transmitted disease and afflict the world all over again, and then every decade after t