Today's best e-readers come pretty close to matching (and even beating) the print book experience. They offer screens with crisp, clean text, batteries that last for weeks, and benefits that print books can never match, like integrated backlights, waterproofing, and a nearly infinite library in your pocket.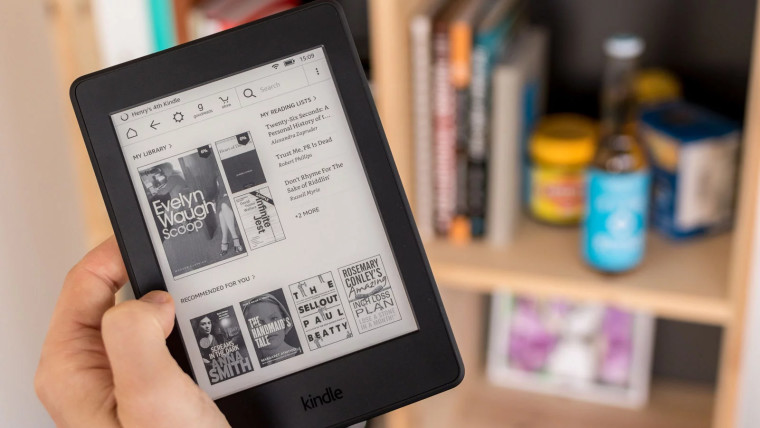 And with the latest wave of e-readers pushing the technology farther than ever, there's never been a better time to give one a shot. So here are some of the best options on the market, and while they may not give you that fresh new book smell, they'll fulfill your reading needs without breaking the bank
AMAZON KINDLE PAPERWHITE (2018)
It is no secret that Amazon dominates the e-reader game for a long while now and the Kindle Paperwhite, while a year old, still boasts a nice high-resolution display and built-in light
The 2018 update to the Paperwhite has added waterproofing, support for Audible audiobooks and a nice new flush display. The screen is 6-ih 300ppi that's crips even for tiny font sizes.
This is the most refined version of Amazon's years of developing in this field and with the added Amazon Prime benefits, (which let's be honest, it's a necessity at this point) free content through the Prime Reading Program, also Kindle Unlimited and Amazon's Goodreads.
Price: $129.99 (but goes on sale frequently on Amazon)
AMAZON KINDLE OASIS (2017)
If you're someone who really reads a lot of books, the absolute best e-reader on the market is the Kindle Oasis. It has the nicest design by far of all the e-readers out there, with an anodized aluminum case and physical page-turn buttons.
The display is also larger than the one on the Paperwhite, the front light uses 12 LEDs (over the Paperwhite's five) for more even lighting, and there's an adaptive light sensor that can automatically adjust the brightness for you.
It also has all the same great features as the Paperwhite — it's waterproof, supports Audible audiobooks over Bluetooth, and has all the benefits of Amazon's massive library.
Costing nearly twice as much as the Paperwhite (close to three times if you can find a Paperwhite on sale, which it frequently is), it's hard to recommend the Oasis on the merit of its design and form factor alone. But if you want the truly best and most luxurious e-reader experience at any price, the Oasis is the top of the line.
Price: $349.99
KOBO FORMA (2018)
Kobo's readers do have some great features that Amazon's don't: native support for Pocket articles, the ability to browse and borrow books from the popular Overdrive library system directly on the device (Amazon requires a computer to do it), and the simple fact that it doesn't involve buying into another Amazon service, which certainly appeals to some people.
Price: $279.99 (a high-end alternative to Amazon's options)
KOBA CLARA HD (2018)
Koba Clara HD is a perfectly priced ebook reader than nails the basics. With great excellent battery life, removes blue light, High-res with crisp text, pocket integration, and activity mode with detailed information on your reading. However it does lack Overdrive integration and it is not water resistant.
Price: $129.99