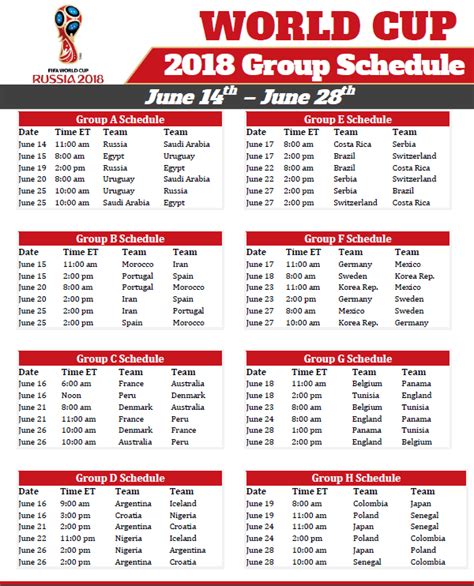 Let's assume for a second you haven't watched a soccer match since the last men's FIFA World Cup in 2014. No worries! We've got you covered with this quick-n-dirty guide. We'll get you up to speed to be able to watch those matches with your mates at your local pub.
32 teams from all over the globe will face off across Russia to claim the top spot in the world's most famous sport. The tournament runs through Sunday, July 15th where two skilled finalists will take the $38 million back home.
The Players
You may be asking yourself, where can I watch the U.S. play? You can't. The United States failed to qualify for the tournament. But on the upside, a united bid with Canada, Mexico, and the US was just selected to host the 2026 World Cup!
The Frontrunners this time around, no surprise, are defending champs Germany who are in excellent position to become the first team to defend the title since Brazil in 1962. But it's not all quite in the bag yet. Strong teams such as Brazil, Spain, France, Argentina, and Belgium are coming in hot and positioned for some major upsets.
Brazil is looking to bounce back from the 7-1 travesty in 2014, while Spain, Argentina, and France are hoping to dethrone defending champions Germany and their typically deep squad. Can Belgium or Portugal make a splash? Does England have what it takes to challenge too?
The Stage
My recommendation as to how to watch the World Cup is to grab a couple of your friends and head to the nearest bar with the largest screen. This is a celebration watched by a billion people around the world and nothing like a rowdy crowd to get the excitement going.
For English-Speaking TV in the US, Fox or Fox Sports 1 will be your broadcaster. Spanish Speakers in the US can choose between Telemundo and NBC Universo.
For UK audiences, World Cup matches will be broadcasted on BBC and ITV.
Highlights can be watched via Twitter and Snapchat. You can see every goal scored from every game just moments after it happens on Twitter. You can also find game previews and recaps. Snapchat will have behind the scenes highlights and reactions from players and soccer fans across the world