With colorful leaves and mild temperatures, fall is one of the best times of the year to explore the outdoors. With vast open spaces and plenty of autumn activities, the U.S. has a lot of great and affordable places to travel in the fall.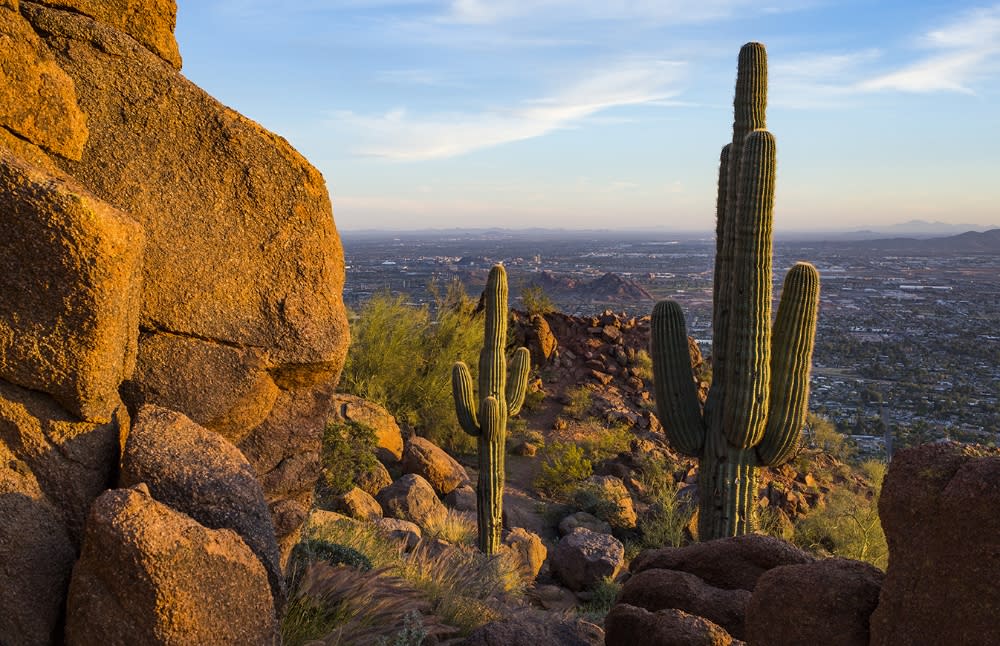 Phoenix, Arizona
From beer celebrations to donut festivals, Phoenix has a wide range of fall activities worth exploring. In addition to the amazing fall festivals, the area also offers plenty of scenic drives that offer amazing views of red rocks, soaring mountains, and colorful foliage to admire. Feeling a bit more adventurous? The city is also in close proximity to national parks like Grand Canyon National Park and Canyonlands National Park.
Billings, Montana
If you're looking for a cooler adventure, Montana can provide a wide range of fun, cool, outdoor activities. Find your way out here to gaze at animals like America's largest herd of wild horses and a range of bears that call the Bighorn Canyon National Recreation Area home. Billings specifically is great for beer lovers, as it has Montana's only walkable brewery district. Check out a wide range of breweries, distilleries, and a cider house nestled alongside art galleries, museums, and more.
Grand Junction, Colorado
Colorado boasts some of the best scenery year-round, but the fall is especially delicious. Find your way west to witness the colors come alive. With plenty of trails for exploring and a bikeable wine country, Grand Junction is an affordable destination for friends and family alike.
Charleston, West Virginia
West Virginia turns into a colorful spectacle in the fall, with options to admire it on everything from ATVs to rafts and on hikes. Various state parks provide prime opportunities to get up-close to the magnificent displays that arrive in mid-September and late October.
Fresno, California
Fresno is a relaxing stop for nature lovers with its range of outdoor activities and its close proximity to several national parks, national forests, and wilderness areas. Visitors can explore country farm trails that showcase fresh produce, while a range of accommodations nestled in nature provides the perfect starting point for enjoying the destination's natural attractions.